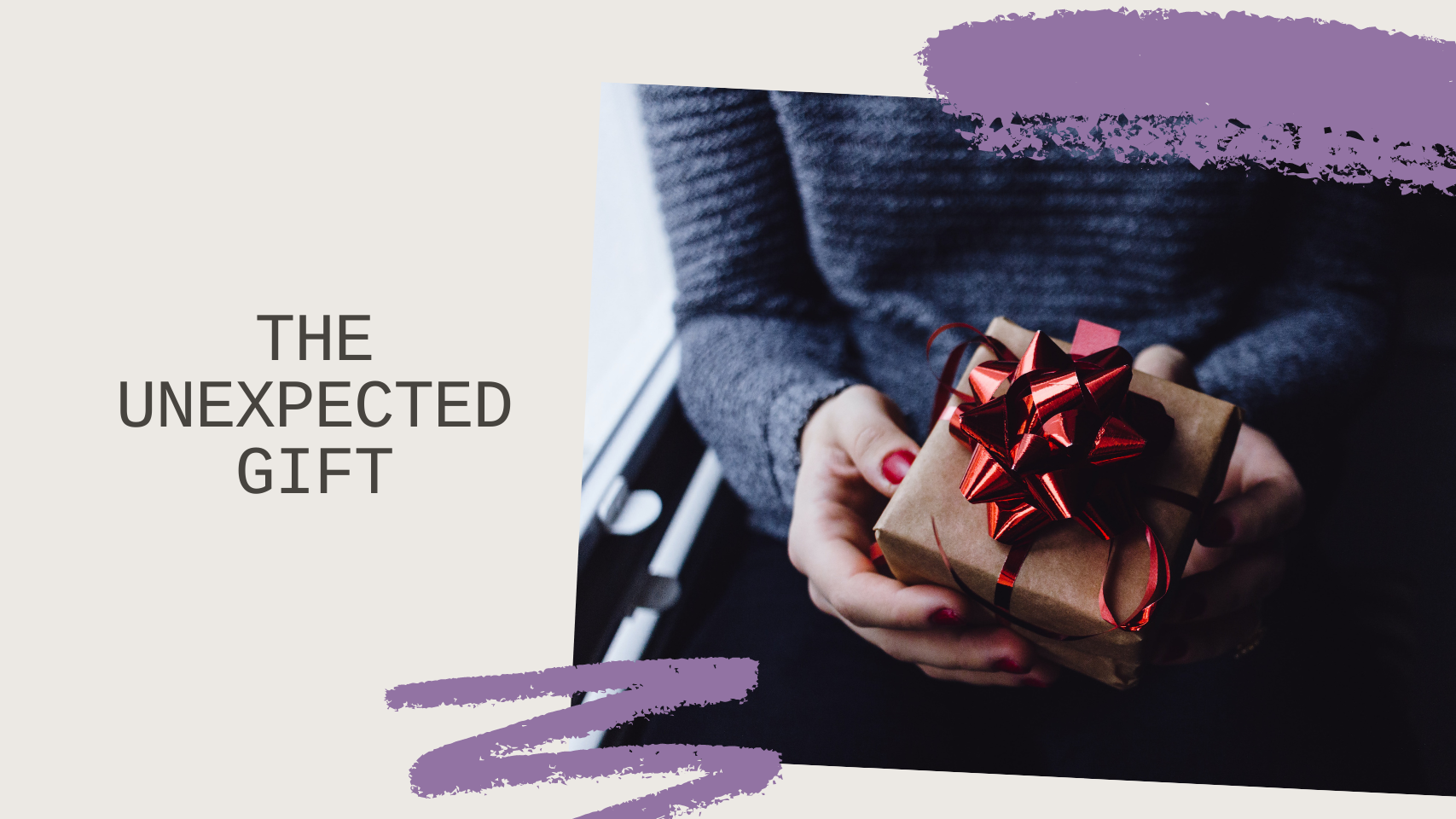 SCRIPTURE

"Thanks be to God for his indescribable gift!" 2 Corinthians 9:15
SPOTLIGHT
My wife Donna and I once received an unexpected gift. A man from Virginia called to give us a gift certificate for $50 to the Blue Heron restaurant. At first, I was suspicious because I did not know how he got my telephone number and I could not help but think what he was promising to do must have some catch.
The unknown man, who identified himself as a father, began to tell a very unusual story that focused on a deep love his son had for him. His son had known that he, the father, had a keen interest in anything that had to do with blue herons. The young man had gone online and purchased a gift certificate for his father without paying attention to the location of the Blue Heron restaurant in Sunderland, Massachusetts. Now the father was calling me to inquire if I would receive this gift certificate for free. He explained that he would probably never be in this part of the country to use it.
We were grateful for the gift, but it wasn't until two years later that we used the gift certificate. Somehow it was put aside. Finally, Donna and I made the journey to Sunderland. The Blue Heron was a very upscale restaurant, with many uniquely prepared foods. It was elegant dining that we were not use to, and I must say we thoroughly enjoyed ourselves.
As I later reflected about our experience, I saw a parallel between God's gift of His Son and our unexpected gift certificate.
1) Our gift certificate was totally unexpected. God gave to us an unexpected gift, namely His Son, Jesus Christ. Paul the Apostle calls it an "indescribable gift." (2 Corinthians 9:15). God's gift of His Son was so great a gift that it is very difficult to find the correct words to express the value and extent of it.
2) Our gift certificate was free. There were no strings attached. This is just like the free gift of salvation that God gives to all people. He attaches no strings to salvation. Nobody can earn it, work for it, or even buy it. All somebody has to do is to receive it.
3) Donna and I had to believe that the gift giver was telling us the truth regarding the value of the gift. The man from Virginia asked us to believe that his gift was legitimate. He promised to send it to us. Likewise, God asks people to believe that receiving Jesus Christ, His Son, is the greatest gift to mankind. People must believe this salvation gift is beyond value and completely legitimate.
4) Donna and I postponed the use of our gift. Putting off using the gift is similar to people who hear this Good News of salvation, but do not personally experience it. They do not enjoy the personal friendship Jesus Christ offers them, along with all the blessings that accompany it.
You have been given an unexpected gift from God. His indescribable gift is His Son, Jesus Christ. The most famous Bible verse says it this way, "For God so loved the world, that He gave His one and only Son, that whoever believes in Him shall not perish but have eternal life." (John 3:16). Here is the all-important question. Have you received the gift?
SOMETHING TO DO
Find the most valuable gift in your home that you possess. Perhaps it is a piece of jewelry or a collection of something. Just do not think about it. Pick it up and hold it. As you look at it, compare it to God's gift of His Son. Ask the Holy Spirit to give you some personal insights about the differences between the two gifts.
SOUL TIME PRAYER
Heavenly Father, thank You for giving to me the most valuable gift I have ever received, namely Your Son and my Savior, Jesus Christ. May I never forget how indescribable Your gift is. AMEN.