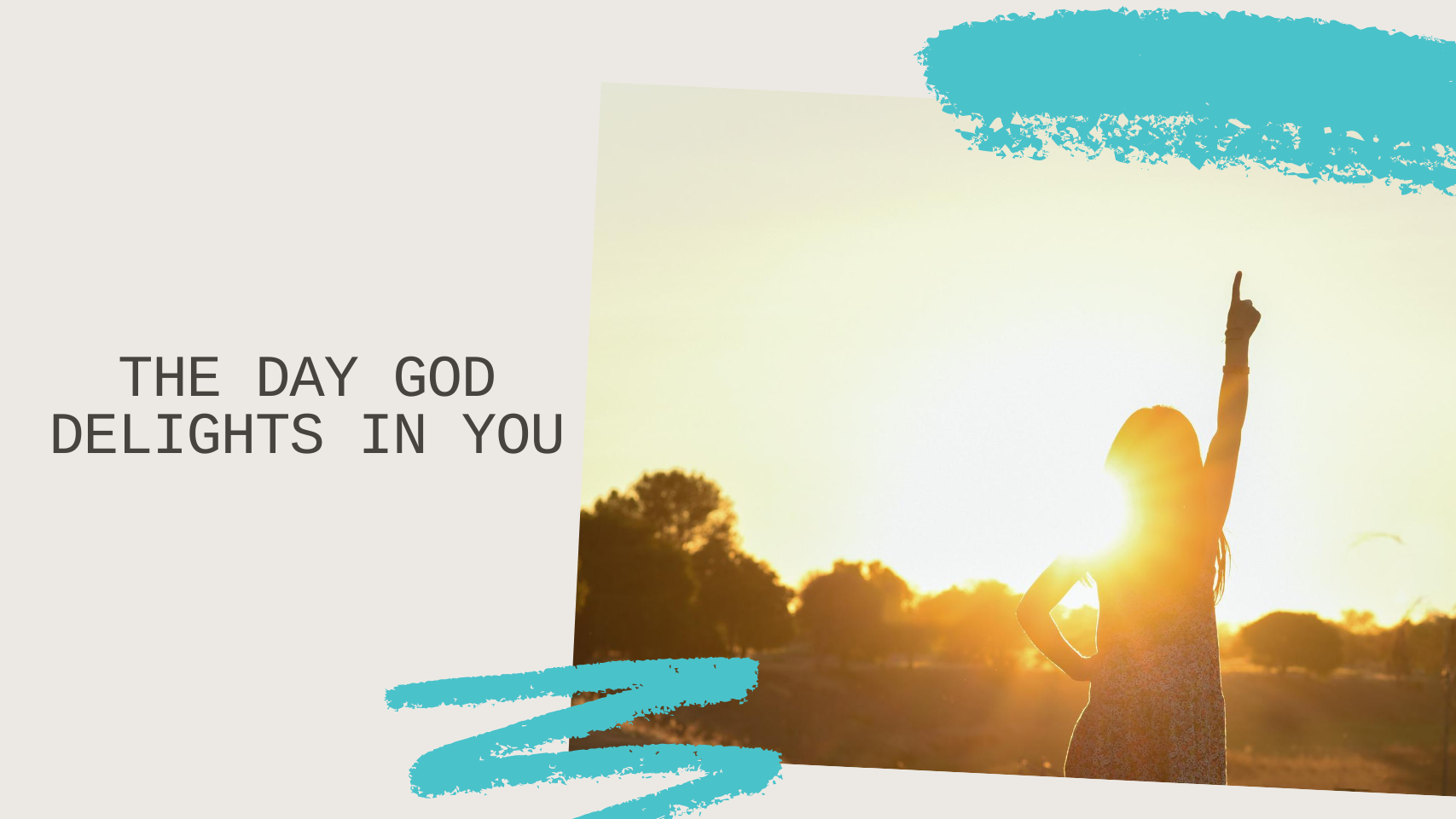 SCRIPTURE

"The Lord your God is with you, he is mighty to save, he will take great delight in you, he will quiet you with his love, he will rejoice over you with singing." Zephaniah 3:17
SPOTLIGHT
Imagine God making an introductory speech about you on the first day you are in heaven. Before all the angels and people, God says, "It is with great delight and honor, I present to you Our newest attendee. Again, let Me say I take great delight in who he/she was, namely My child. He/she brought Me great pleasure, through his/her life of worship. Would you please welcome…."
Now imagine just the opposite picture that is lived out here on earth by too many people. David Wilkerson founded Teen Challenge which was an outreach ministry proclaiming God's power to save drug addicts. He said, "Over the years I've been moved to tears at the sad childhood stories of drug addicted men and women. Many have told me their mother, or father taunted them, yelling, 'You are good for nothing! You'll never amount to anything the rest of your life.' They grew up feeling absolutely worthless, as if they meant nothing to anyone."
Do you know that God begins taking great delight in you, quieting you with His love, and rejoicing over you by singing, the moment you repent of your sin, and place your faith in His Son, Who died on the cross to pay the penalty for your sin? Do you know that God is preparing your introductory welcome speech right now before you get to heaven? Do you know that you are so far from being worthless, and good for nothing, that God wants you to spend the rest of your life in heaven with Him?
Zephaniah, the prophet, knew all of the above. He was inspired by the Holy Spirit to record the life changing proclamation, "The Lord your God is with you, He is mighty to save, He will take great delight in you, He will quiet you with His love, He will rejoice over you with singing." [Zephaniah 3:17].
Please note that:
1) God is with you. What assurance and security.
2) God can save you and will save you. What grace and mercy.
3) God will take great delight in you. What shock!
4) God will empower you with His love. What a Friend, and oh what peace.
5) God will joyfully sing about you. What music.
Does God love you even if you do not love Him? Yes! Without question. Your Heavenly Father loves you just like a parent can love a child who does not return any love. However, God delights in you and does far more for you when you confess His Son as your Savior. You bring Him great joy and pleasure when you become born again. You greatly please your Creator, Who made you to have fellowship with Him. He is able to bless you in so many ways the moment you call God your Heavenly Father, and express to Him your love. When you confess Jesus Christ as Savior and Lord, you discover how preciously delightful you are to God.
SOMETHING TO DO
You need to read David's testimony in Psalm 18, when he realized how God delighted in him throughout his life. It was probably written early in David's life. It is so descriptive of God taking delight in someone.
SOUL TIME PRAYER
Thank You Almighty God, for being with me, saving me, taking great delight in me, loving me beyond my imagination, and joyfully singing about me. I never, ever thought about You, Lord God rejoicing over me, yet alone writing a song about You and me. AMEN!