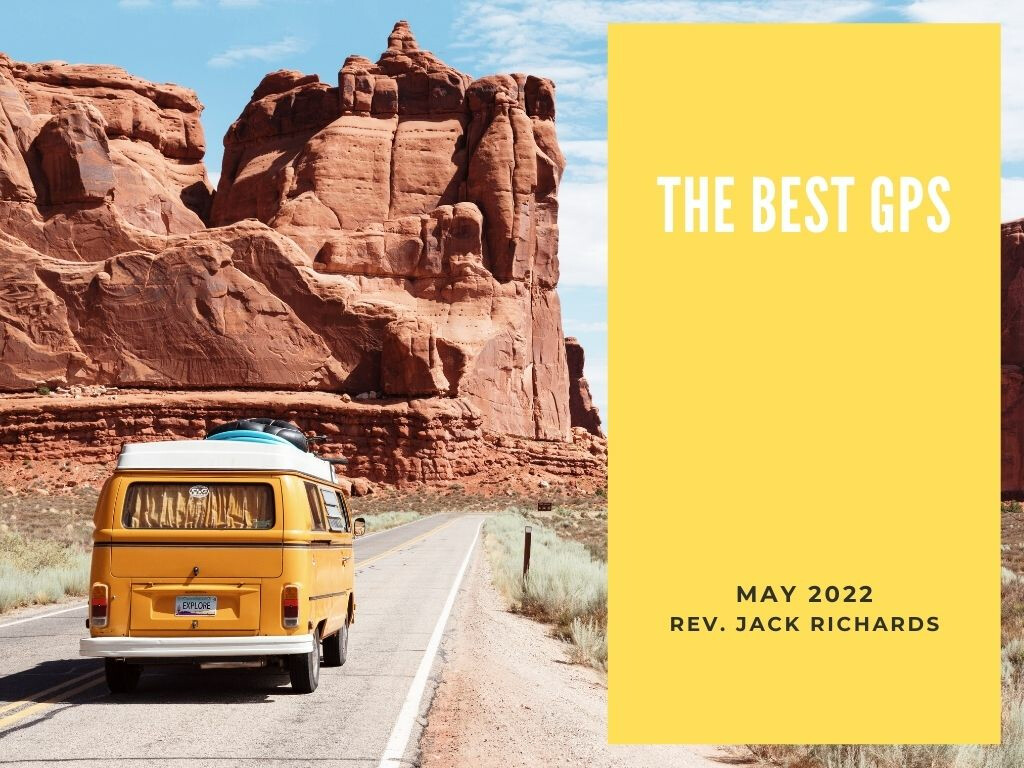 SEARCHLIGHT
Just how well does God know you?
SCRIPTURE
"OH LORD, YOU HAVE SEARCHED ME AND YOU KNOW ME." Psalm 139:1
"WHERE CAN I GO FROM YOUR SPIRIT? WHERE CAN I FLEE FROM YOUR PRESENCE?" Psalm 139:7
"FOR YOU CREATED MY INMOST BEING; YOU KNIT ME TOGETHER IN MY MOTHER'S WOMB." Psalm 139:13
SPOTLIGHT
GPS stands for Global Positioning System. It is a satellite-based navigation system consisting of at least 30 satellites circling the earth, that constantly send out signals identifying where they are. Once the GPS receiver in your cell phone hears these signals, it will calculate its distance from 4 or more satellites, which in turn, will identify where you are located. Here are 5 facts to know:
This technology can be used to track people. A GPS receiver gets signals that transmit a person's exact location.
GPS can pinpoint a person's location anywhere in the world, any time, and in any weather conditions.
There are no subscription fees, or set up charges. You have to be connected by being able to receive a signal.
GPS not only identifies a person's location, but calculates speed, distance travelled, distance to the destination, sunrise and sunset time, and much, much more.
This unbelievable scientific progress was developed by the United States military.
Is GPS reliable? Many people stake their lives on it. Today, this satellite, based system is used by millions of people ranging from airplane pilots, to Sunday drivers, and weekend hikers.
Did you know that GPS is something that God has been doing, does, and will continue to do, because that describes Who He Is. Just read again our Scriptures verses above. When it comes to worldwide information, God is all knowing. He even knows why you do what you do. Your intentions are not hidden from Him (Psalm 139:1-6). When it comes to worldwide observation, God is everywhere. He knows what you do, when you do it, and where you do it. He never takes His eyes off of you because He never sleeps (Psalm 139:7-12). When it comes to worldwide creation, God is all powerful. He is the Creator and Designer of life. God made you from scratch (Psalm 139:13-16).
The best Global Positioning System has been up and running long before the military developed one. God does GPS the best! As long as satellites do not fail, you can rely on the US military's system. However, remember that it is man-made. Perhaps it could malfunction, or, have an accident. On the other hand, God is not dependent on man. He is the Almighty, who has the whole world in His hands. God never sleeps and cannot malfunction. He monitors you 24/7.
Are you connected? Do you enjoy the privilege of being a member of God's family? When Jesus taught about how to pray, He began by saying, "Our Father, Who art in heaven…" The connection you need to make is personal. You do not have to subscribe to God caring for you. When you ask Him to be your Heavenly Father, He promises to continually protect, provide and watch over you. There is no charge, because you are His child. What unbelievable reliability. This is why so many people say, "God is good! All the time!" Make the connection.
SOMETHING TO DO
If you had to choose between possessing a GPS system, or having a personal relationship with Almighty God, what would you choose? Here are some Bible verses that will convince you what the best decision is.
Checkout Jeremiah 17:9,10; 23:23-25; 29:11-13; 32:17-26.
SOUL TIME PRAYER
Heavenly Father, thank You that You just do not know where I am, but are present with me at all times. Thank you for guiding me by directing my steps (Psalm 37:16). You have shown me the path of life I should follow, which has led to joy and eternal blessing. I praise You, Lord God. AMEN!