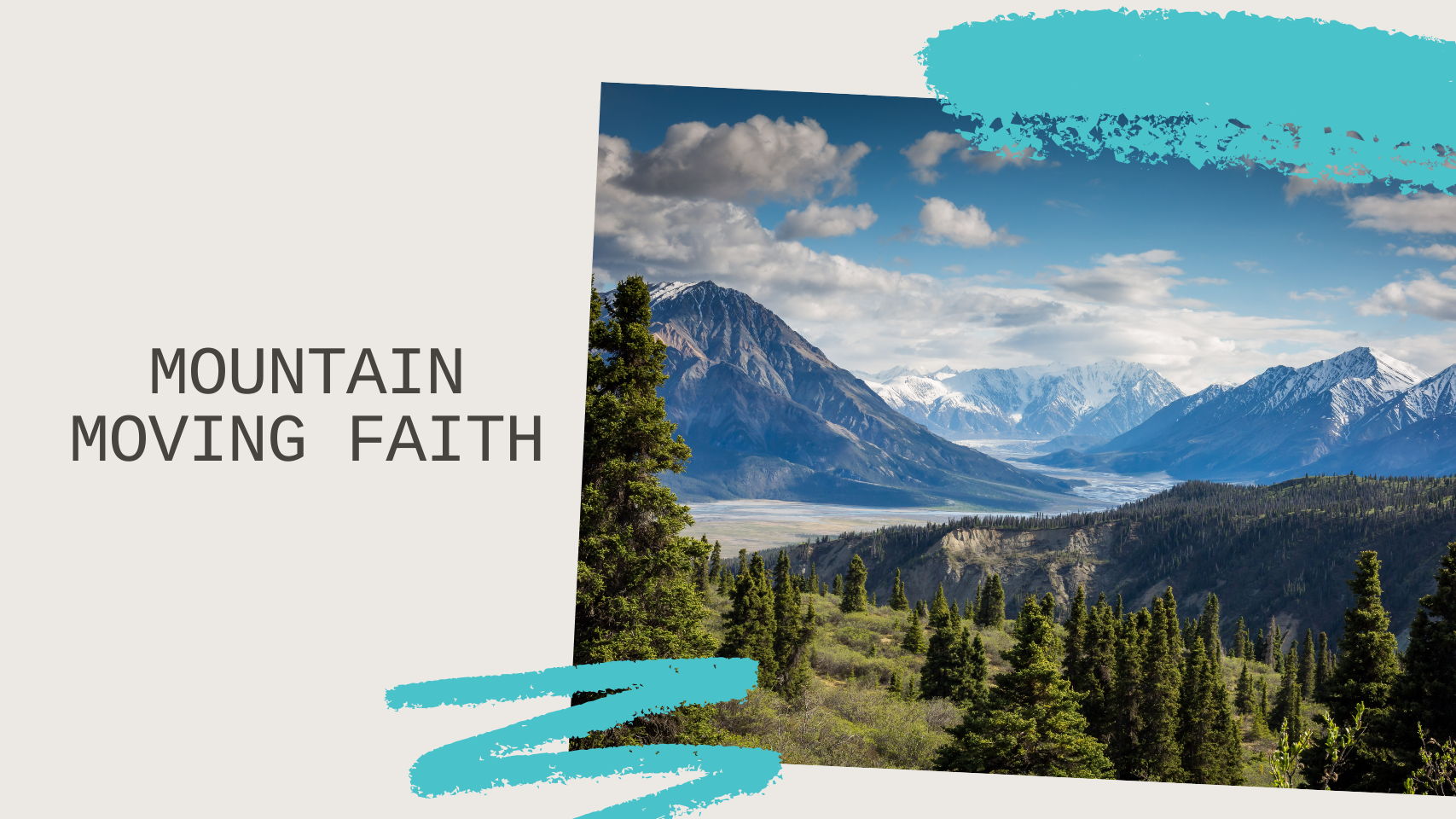 SCRIPTURE

"So he said to me, "This is the word of the Lord to Zerubbabel: Not by might nor by power, but my spirit," says the Lord almighty. "What are you, O mighty mountain? before Zerubbabel you will become level ground. Then he will bring out the capstone to shouts of "God bless it! God bless it!" Zechariah 4:6-7
SPOTLIGHT
Would you like to have mountain moving faith? You will wish you had it when obstacles and opposition are in front of you that are as big as mountains.
Zechariah was a younger prophet who along with Haggai, encouraged the Jewish people to rebuild the temple. The Jews had become discouraged because of monumental problems. They needed to complete the temple reconstruction to bring honor and glory to God, yet they were not consistently sticking to the task. Young Zechariah complimented Haggai's message which focused on the Presence, and power of God being available to the people. He particularly encouraged the governor, Zerubbabel, when he promised that the "mountains of difficulty," would vanish because of the work of the Holy Spirit. (See Zechariah 4:6-10).
Zechariah's message applies to believers today. God is the number one mountain mover. The Bible says He raises up valleys to be level with the mountains when you need to get over them. (See Isaiah 40:4a). He also levels rugged areas in your life for safe passage. (See Isaiah 40:4b). God can turn your mountains into roads and highways. (See Isaiah 49:11).
Do you have faith in your mountain moving God? Faith is taking God at His Word. Faith is realizing what God is going to do will be on the basis of a miracle, and not any man power. It will be a result of your faith in God's promises, and not your goodness. Someone put it this way: "GOD SAID IT, I BELIEVE IT, THAT SETTLES IT FOR ME." For your mountain to be moved, simply go to God in prayer and tell him "I realize, Mighty God, that the obstacles and opposition opposing me are not going to be defeated by my power, might, wealth or ingenuity. I confess my trust in You to move the mountain. Amen!"
SOMETHING TO DO
To increase your faith, read the verses mentioned above that are from the book of Isaiah. Then look for verses in Zechariah that foretell the coming of Jesus Christ, the Messiah. These fulfilled prophecies will greatly encourage you to believe God for great things.
SOUL TIME PRAYER
Pray aloud this prayer penned by a strong believer:
Lord, I've never moved a mountain and I guess I never will
All the faith I could muster wouldn't move a small ant hill.
Yes, I'll tell You Lord, I'm grateful for the privilege of knowing Thee,
And for all the mountain moving down through my life You've done for me.
When I needed grace to lift me from the depths of great despair,
And when burdens, pain and sorrow have been more than I can bear,
You have always been my helper to restore life's troubled sea,
And to move these little mountains that have looked so big to me.
Many times when I've had problems and when bills I've had to pay,
And the worries and the heartaches just kept mounting every day,
Lord I don't know how You did it, can't explain the where or why,
All I know, I've seen these mountains turn to blessing in disguise.
No, I've never moved a mountain, for my faith is far too small,
Yet I thank You Lord of Heaven, You have always heard my call.
And as long as there are mountains in my life, I'll have no fear,
For the mounting moving Jesus, He shall make them disappear.