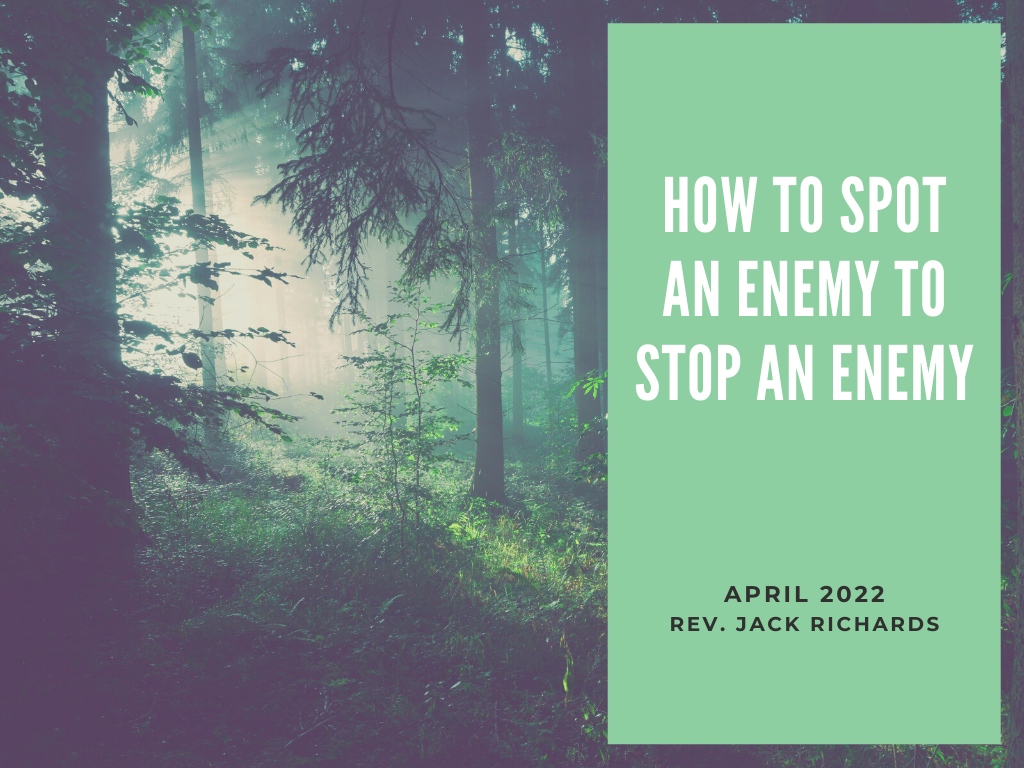 SEARCHLIGHT
Can you explain who God is to your family and friends?
SCRIPTURE
"THIS IS WHAT THE LORD SAYS, ISRAEL'S KING AND REDEEMER, THE LORD ALMIGHTY: I AM THE FIRST AND THE LAST; APART FROM ME THERE IS NO GOD. WHO THEN IS LIKE ME?...IS THERE ANY GOD BESIDES ME? NO, THERE IS NO OTHER ROCK; I KNOW NOT ONE." ISAIAH 44:6-8 NIV
SPOTLIGHT
An eight-year-old boy tried to explain that "God doesn't have a house. He doesn't need one except on Sundays because that's when He needs to rest." Someone described God this way: God is like Coke- He's the real thing. God is like General Electric- He lights up your path. God is like Bayer Aspirin- He works wonders. God is like Hallmark Cards- He cares enough to send the very best. God is like Tide- He gets the stains out that others leave behind. God is like Hair Spray- He holds through all kinds of weather. God is like Walmart- He has everything. God is like Alka-Seltzer- Try Him, you'll like Him. God is like Scotch Tape- You can't see Him but you know He's there. God is like Dial Soap- Aren't you glad you know Him! Don't you wish everyone did?
The book of Isaiah is named after the prophet of Isaiah, but the main character is not the author, God is. Throughout the book, you will discover much that helps in EXPLAINING GOD. Isaiah takes great detail to describe God. There are 4 characteristics you must never forget.
First, you must know that God is omnipotent. He is all-powerful making Him fully in control over everything on earth and in the universe. Reread the Scriptures above. In a vision, Isaiah saw the Lord God "high and exalted" sitting on a throne [Isaiah 6:1; 57:15]. He has no beginning or ending because He is eternal [Isaiah 40:28; 57:15]. He is the Creator [Isaiah 42:5; 43:1,6,7; 45:12,18]. In addition, He is Master Designer in carrying out His purposes [Isaiah 40:10,22-26; 10:5-19]. Almighty God is incomparable [Isaiah 18,25].
Secondly, you must realize, although you may not understand, that God is omniscient. He is all-knowing making Him fully aware of the past, present and future. When your past needs forgiveness or healing, God knows forgives and heals. When your present needs peace and guidance, God gives peace and lights your path [Isaiah 49:8-13]. When you don't know what your future holds, remember that God holds the future. He does not create man and then abandon him. God wants to lead you into a promising life. He wants you to walk His holy highway which leaves behind sorrow and sighing and leads you to gladness, singing and joy [Isaiah 35:8-10]. God's omniscience makes Him all-wise [Isaiah 55:8-13].
How important it is to know that God is omnipresent. He is everywhere, making Him invisible yet present. God oversees everything [Isaiah 40:21,22]. You cannot hide from Him [Isaiah 57:15]. There is no beginning or end of God because He always has been, is and will be [Isaiah 46:9,10]. You are greatly blessed by the God who is and always will be with you. When you must pass through flooding waters, rising rivers, and burning fires, God is with you all the time [Isaiah 43:2].
What a blessing it is to know and explain to someone that God is omnibenevolent. He is supremely good because He is holy and without sin. Twenty-six times Isaiah refers to God as "the holy One of Israel." He is just but not a ruthless tyrant like the kings mentioned throughout the book. Instead, God is like a gentle shepherd who carries His people [Isaiah 40:11; 46:3,4]. You should be overwhelmed with the goodness of God. He longs to treat you graciously and show you myriads of compassion [Isaiah 30:18].
Someone will raise the objection that it is impossible to explain God because it is impossible to know God who is omnipotent, omniscient, omnipresent, and omnibenevolent. How untrue that is. God became flesh and lived on earth so that you might personally come to know and love the true God. His name is Jesus Christ, the one, true living God. John 1:1,3,12, and 14 state "In the beginning was the Word, and the Word was with God, and the Word was God…Through him all things were made; without him, nothing was made that has been made…Yet to all who did receive him, to those who believed in his name, he gave the right to become children of God…The Word became flesh and made his dwelling among us. We have seen his glory, the glory of the one and only Son, who came from the Father, full of grace and truth."
SOMETHING TO DO
How is your life impacted by God due to the fact that He is omnipotent, omniscient, omnipresent, and omnibenevolent?
Who do you know who is asking questions about God? Is it a family member or friend? Is it a teenager in school? How can you share some of these devotional thoughts?
SOUL TIME PRAYER
Almighty God, I realize it is impossible to properly explain You to anyone but thank you for revealing Yourself to us in Scripture. May I personally know You so well that I will be able to explain these 4 wonderful qualities that identify You. AMEN.
---