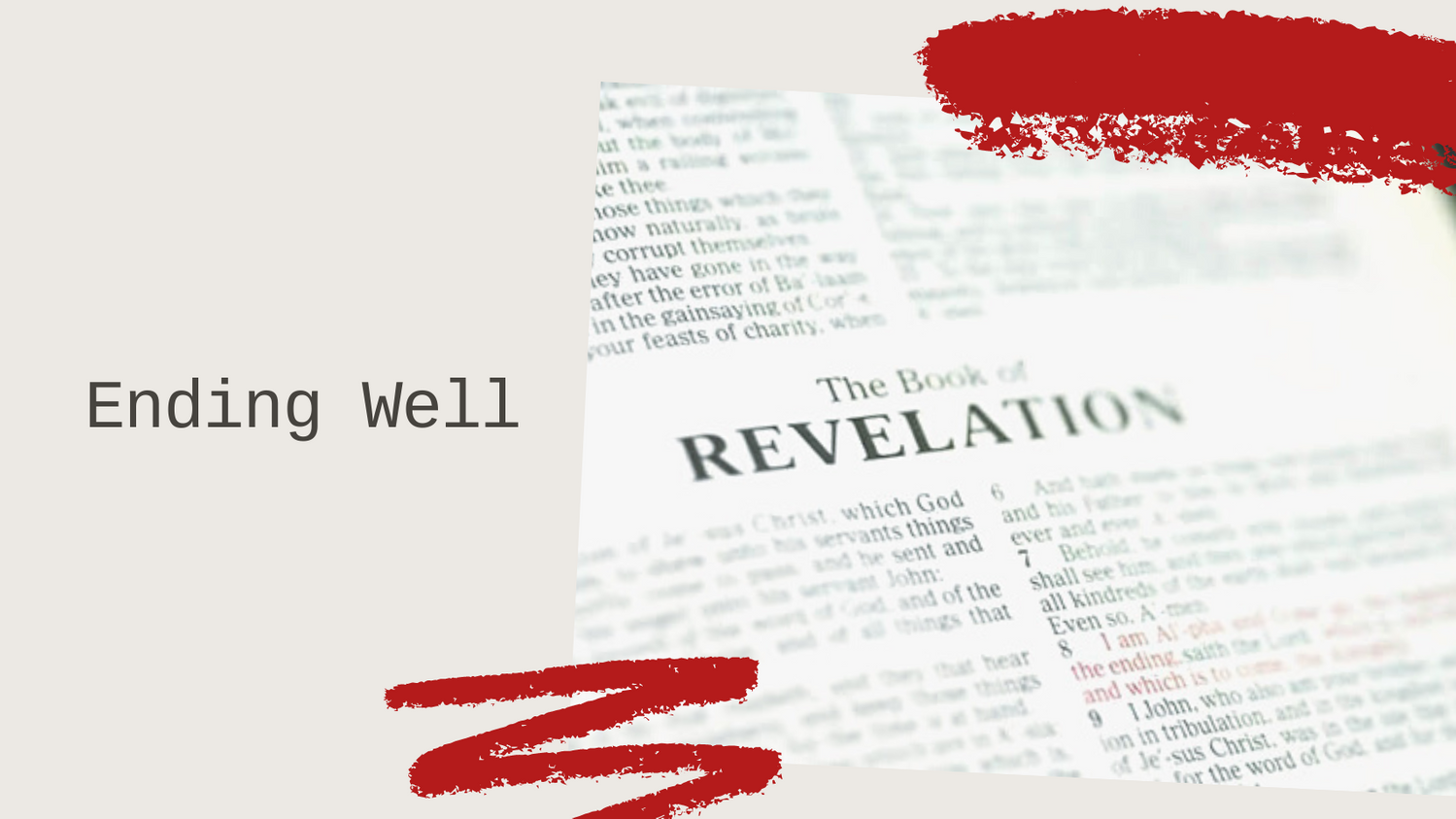 SCRIPTURE
"You are worthy, our Lord and God, to receive glory and honor and power, for you created all things, and by your will they were created and have their being." Revelation 4:11
SPOTLIGHT
Have you ever said to yourself, "When will this end?" or, "I wonder how this will turn out in the end!" That was certainly being said by millions of people when the world was attacked by the invisible army called, COVID 19. The most highly educated, and knowledgeable people could not predict when the virus would be contained, yet alone how it could be thwarted. Everyone was going through the same dark valley. I am sure you well remember. You would just sit, and wonder what the outcome would be. And, of course, you were wondering why the drama was not ending with the words, "and they lived happily ever after."
There is one story that speaks about, "ENDING WELL." It is God's story that is written in the Holy Bible. It describes how people can live happily ever after. In the very last book of the Bible, entitled "Revelation" the Apostle John details God's ending to this world. The word "revelation" means "a surprising and previously unknown fact that has been disclosed to others." Guided by the Holy Spirit, John described how the world will end, and how a new world order will begin.
One verse stands out in helping you to do life well now, and end life well. Revelation 4:11, discloses that you and every human being on the face of this earth, have been put here for God's divine purpose. You are not here to pursue a human, personal purpose, but a Godly purpose that is so admirable you will experience heaven on earth, and live in heaven forever more. The New King James version translates this verse, "You are worthy, O Lord, to receive glory and honor and power; for You created all things, and by Your will they exist and were created." In a nutshell, this one verse identifies that to learn to do life well on earth, and to end life well, there are 3 things you must believe:
#1. God created you.
#2. God created you to bring honor, and glory to Him.
#3. God has created you to have "fellowship" with Him forever.
Winston Churchill said, "There has to be a purpose to it all. I believe that I was chosen for a purpose far beyond our simple reasoning." He believed what Revelation 4:11 teaches. Prime Minister Churchill can be attributed to being the man who led England to victory against the Nazis in the second world war. He shared with Billy Graham his faith in God. When discussing the condition of the world he said, "I do not see much hope for the future unless it is the hope that you are talking about, young man. We must have a return to God."
The word, "revelation" can also mean, "the divine, or supernatural disclosure to humans of something relating to human existence." Do you have a sense of destiny that is far greater than any personal human purpose you could create? Do you realize that you have been designed by the Master Creator to fulfill plans that will bring great blessing to Him, and others, rather than just to you? Do you march to His drumbeat, receiving your marching orders for life from the greatest strategist, namely the living God?
Do you want to do life well now, and also end life well? Mark Twain said, "The two most important days in your life are the day you were born, and the day you find out why." This is your day. Today you are served notice. You have found out why you have been born. God loves you, and has a wonderful plan for your life. He created you to bring honor, and glory to Him, and wants you to enjoy eternal life with Him forever more. Choose to believe this, and you will be ENDING WELL!
SOMETHING TO DO
#1. What can you do to express praise and thanksgiving to God for having created you?
#2. How can you bring glory and honor to God today?
#3. What can you do to prepare yourself for heaven when you see Jesus Christ face to face?
SOUL TIME PRAYER
Heavenly Father, I humbly bow in Your presence, thanking You for having created me. I am Your child, made by You for a great purpose. Show me every day how to bring honor and glory to You. Thank You for showing me how to live a life now that will lead to ENDING WELL! Amen.