Missions Month
EventCampus: Churchwide Event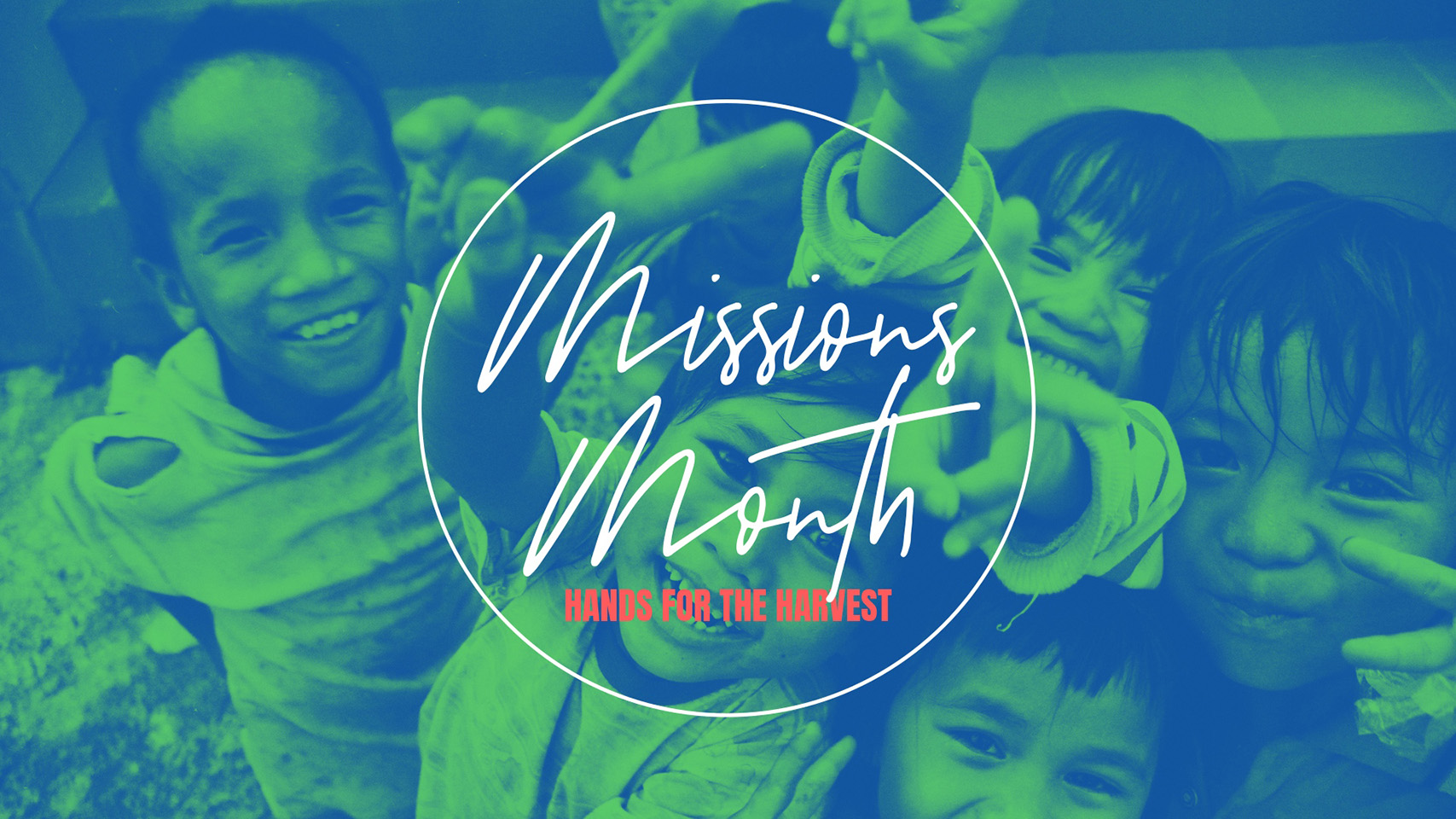 In Matthew 28: 19-20, Jesus instructs His disciples to "go and make disciples of all nations, baptizing them in the name of the Father and of the Son and of the Holy Spirit, and teaching them to obey everything I have commanded you. And surely I am with you always, to the very end of the age." And in Luke 10:2 we read, "He told them, "The harvest is plentiful, but the workers are few. Ask the Lord of the harvest, therefore, to send out workers into his harvest field." Therefore our theme for this year's Missions Month is "Hands for the Harvest."
Each year we dedicate several weeks to highlight and focus on Missions. Crossroads supports home missions here in the US, international missions work in Peru and Guatemala, and many individual missionaries around the world.
"COOK WITH US" | MISSIONARY ZOOM CALLS
This year we are doing something fun called "Cook with Us!" You will have three unique opportunities to meet missionaries via Zoom, hear some of their story and calling, pray for them, and if you'd like - learn how to cook a native dish from their country of service! Click the "View Event Info" button below and scroll through our Missions Month events to get all the details!
Tuesday, January 12 at 7:00pm - Eurasia
Wednesday, January 20 at 12:00pm - Arab Region
Tuesday, January 26 at 7:00pm - Romania
MISSIONS FAITH PROMISE PLEDGE
Please seek God during this time and ask Him what He wants to do through you in support of missions here at home and around the globe. You will be given an opportunity to make a Missions Faith Promise to help support missionaries around the globe.
For more information, please contact Pastor Kendra at kkey@myccc.church.