GNO| CSM East Windsor
YouthCampus: Youth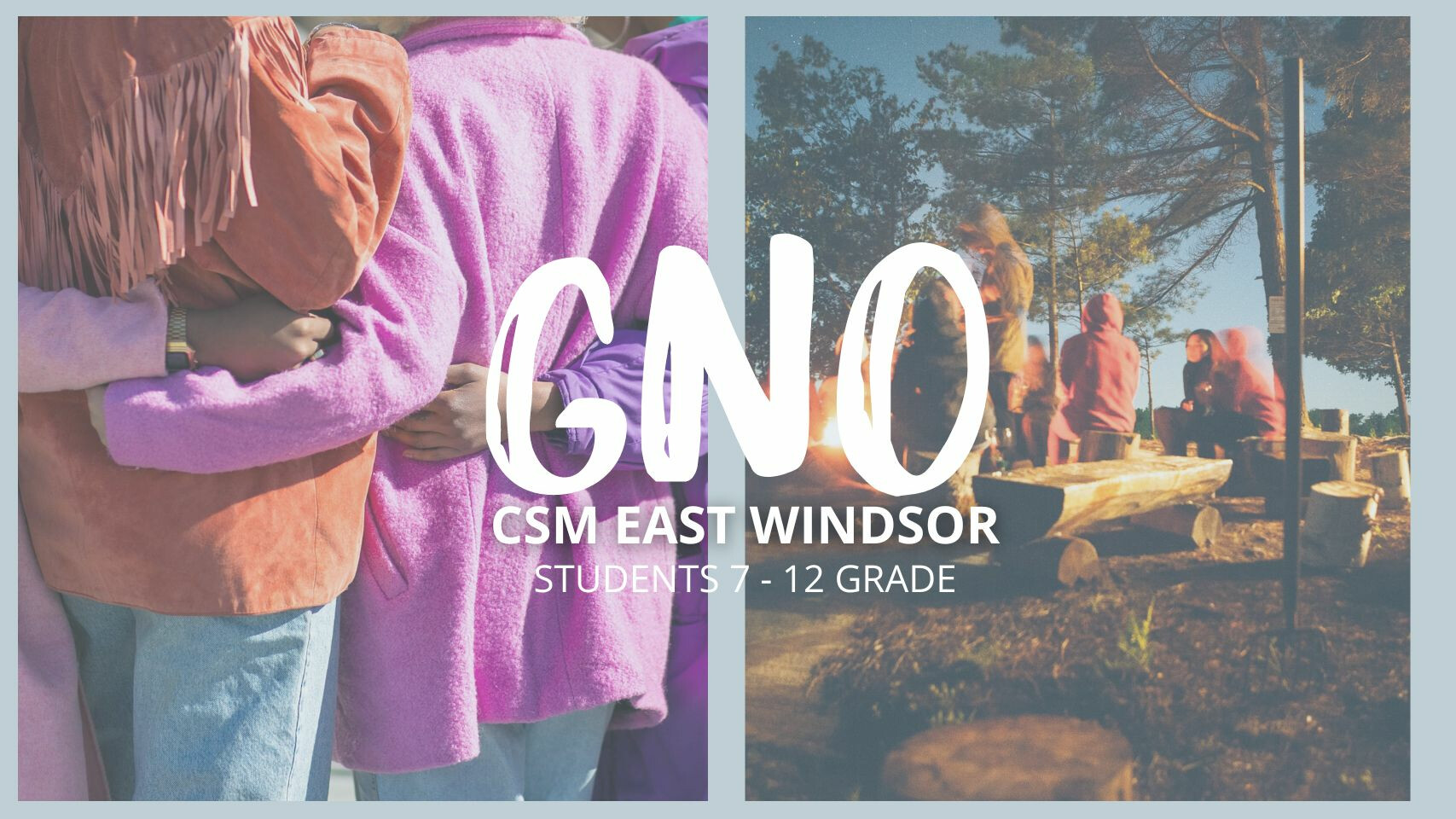 Join us for a Girls & Guys night out with CSM East Windsor! Students grades 7-12 welcome!
Girls Night Out
Location: East Windsor Campus
Time: 7:00pm - 8:30pm
No registration needed
Guys Night Out
Location: Offsite Location
Time: 6:00pm - 9:00pm
Click here to register
For more information, please email Makenna at mmcintosh@myccc.church.