Missions Care Package Drive
Campus: Churchwide Event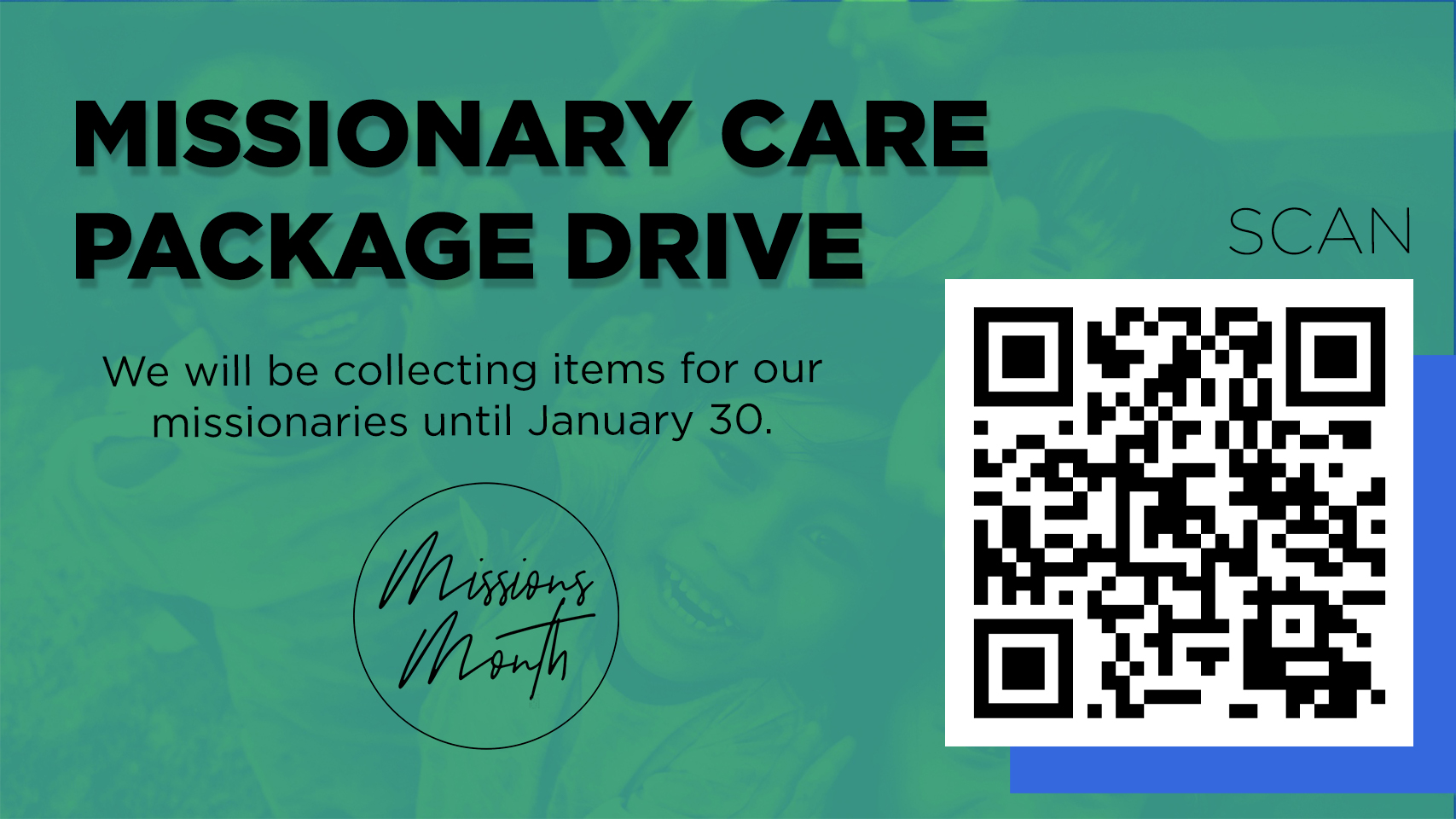 Missions Care Package Drive
In addition to all the various ways we support our missionaries, this year we are doing a special Missions Care Package Drive! A handful of missionaries have provided us with lists of items that they need or would be helpful to them in their country, we are simply asking you to support them by purchasing some items and dropping them off at the church no later than January 30.
Missionaries also love to receive your written notes of encouragement and written prayers for them. Bring your notes to any weekend service by January 30.
You can view the list and claim your items by scanning the QR code or clicking here.
For more information, please contact Makenna Moen at mmoen@myccc.church.