Missions Month 2022
Campus: Churchwide Event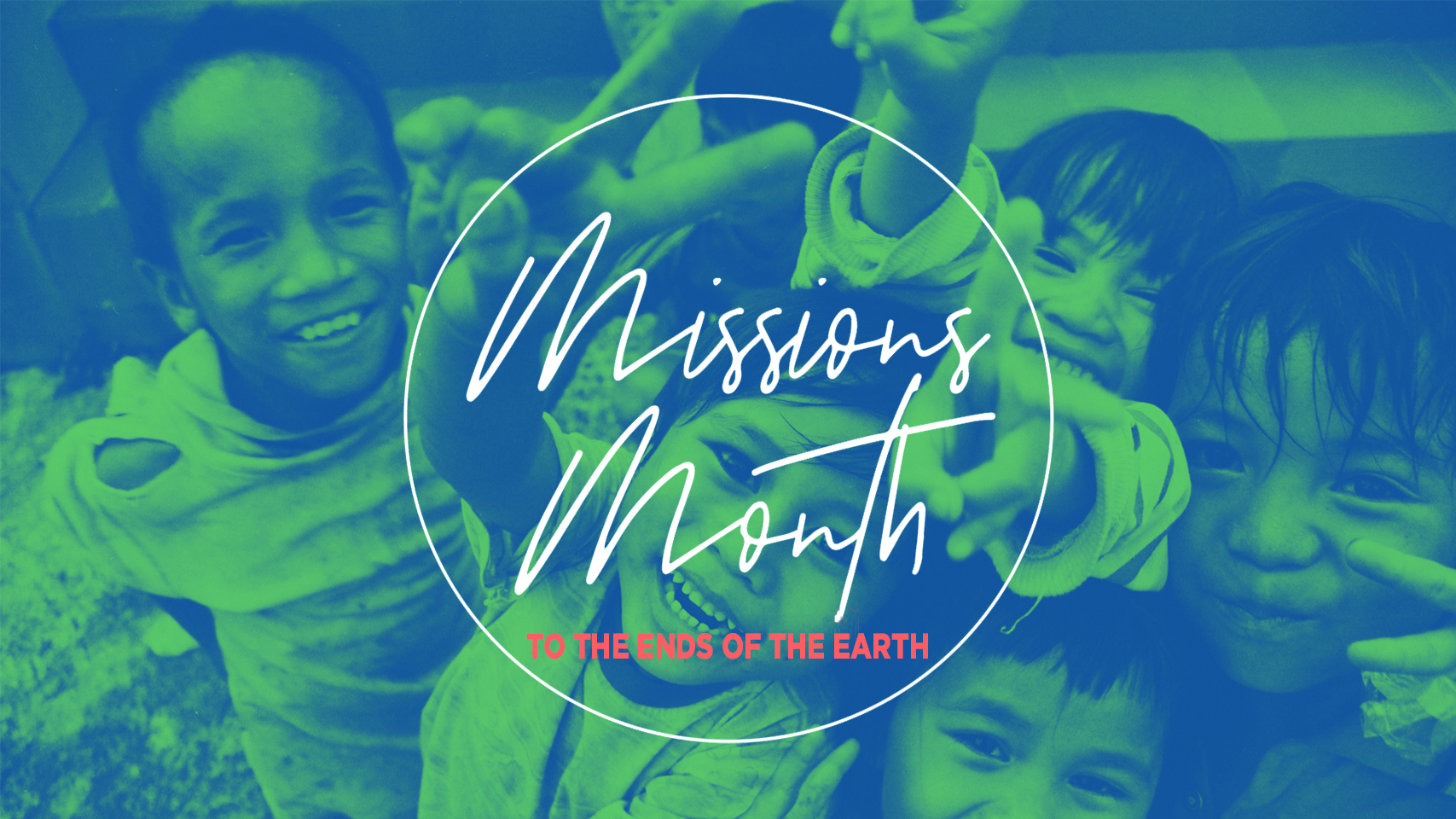 Join us for MISSIONS MONTH!
"But you will receive power when the Holy Spirit has come upon you, and you will be my witnesses in Jerusalem and in all Judea and Samaria, and to the end of the earth." And when he had said these things, as they were looking on, he was lifted up, and a cloud took him out of their sight. And while they were gazing into heaven as he went, behold, two men stood by them in white robes, and said, "Men of Galilee, why do you stand looking into heaven? This Jesus, who was taken up from you into heaven, will come in the same way as you saw him go into heaven." - Acts 1:8-11
Each year we dedicate several weeks to highlight and focus on Missions. Crossroads supports home missions here in the US, international missions work in Peru and Guatemala, and many individual missionaries around the world.​
Join us as we support our missionaries through the following events!
WEEKEND SERVICES
Every weekend we will be hosting a missionary at each of our services! Come learn about how God uses them to impact his Kingdom and discover how you can play a part in supporting them.
PARADE OF NATIONS
MISSIONS NIGHT OF WORSHIP
MISSIONS YOUTH NIGHT
Friday, January 21 | 7:00pm, East Hartford
MISSIONS FAITH PLEDGE
Make a Missions Faith Pledge Here
MISSIONS CARE PACKAGE DRIVE
In addition to our annual mission's faith promise, this year we are collecting care package items to send to missionaries we support. We have asked our missionaries for items they need and are hard to get in the countries in which they are located. You can purchase and bring to any weekend service by January 30.
Missionaries also love to receive your written notes of encouragement and written prayers for them. Bring your notes to any weekend service by January 30.
For more information, please contact Makenna Moen at mmoen@myccc.church.