The Hartford Project Fall Serve Saturday
YouthCampus: East Hartford,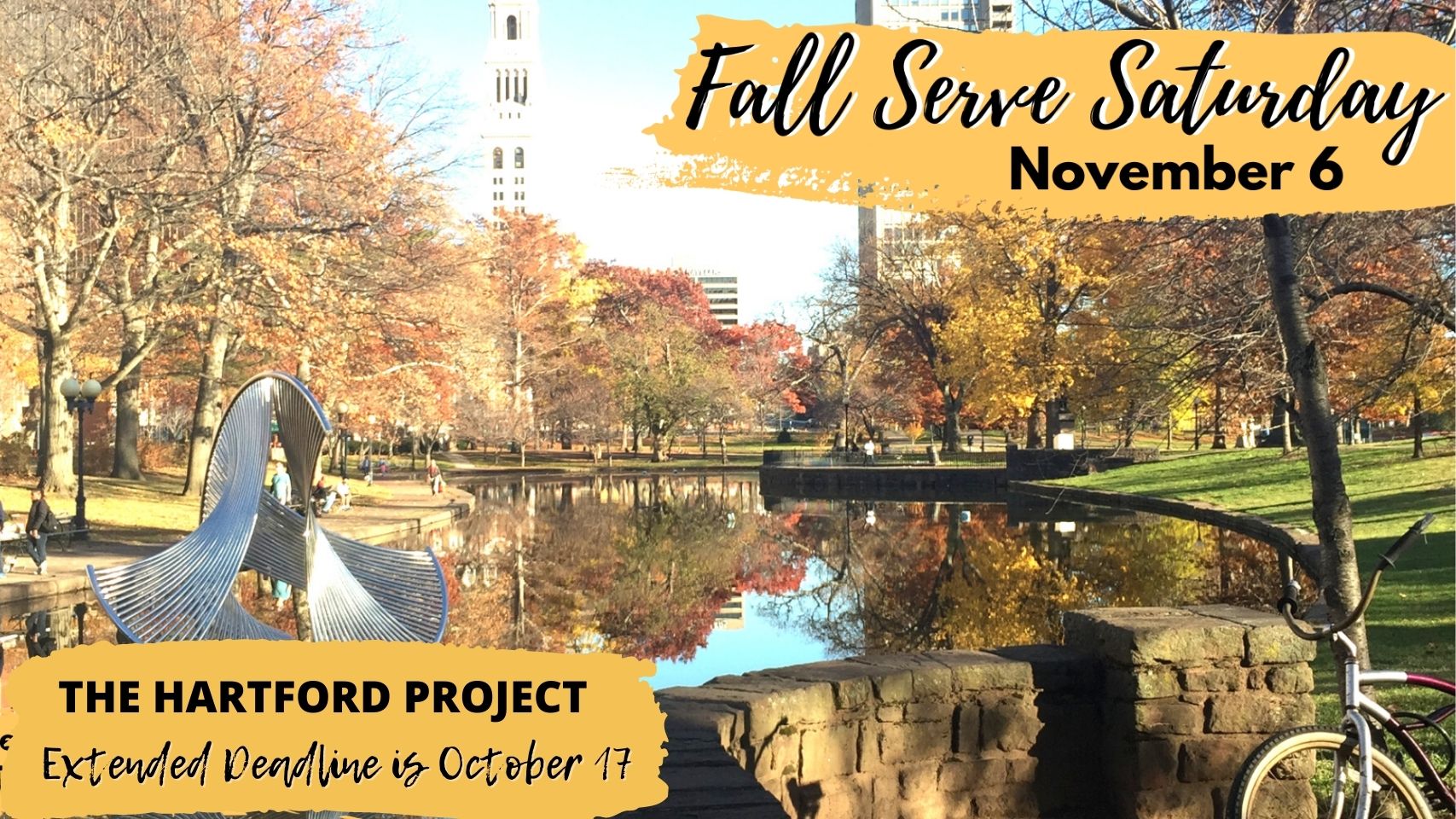 The Hartford Project (THP) is an urban ministry immersion experience for teenagers (grades 7 - 12) in New England. Fall Serve is a one day experience where church youth groups are invited to come give back to the city of Hartford, CT. During this time they will serve and learn about the community, and build relationships with the wider body of Christ. Student Worksite Teams are sent out to various ministry sites in Hartford throughout the day to experience and share God's love.

Fall Serve Saturday is free to allow as many people as possible to participate!
There is a suggested donation of $25 per person or $50 per family, to help cover the outreach costs. These donations will help THP purchase supplies for our volunteer projects, and any excess funds will be used to support THP's additional programs and mission.
There's also an option to purchase a long-sleeved shirt for just $15 or a sweatshirt for $30 - this is something fun we can wear during the event, and something memorable you can wear after the event.
Making a donation and purchasing a shirt are both optional; neither is required to participate in Fall Serve Saturday.

WHO CAN ATTEND?
​Fall Serve Saturday is open to all ages! Youth groups, families, and adults are all welcome to participate.
ADULTS are welcome to participate as an individual, with their family, or with a registered church.
YOUTH (grades 6-12) must participate with a parent/legal guardian, or with a registered church.
CHILDREN (grade 5 and younger) must participate with a parent/legal guardian.
Participant Registration Due:
EXTENDED DEADLINE is October 17
STEP ONE
Complete online registration with THP by clicking the link below

FALL SERVE REGISTRATION
STEP TWO
For Youth (grades 6-12) Download and complete the Crossroads Parent Permission Form at the link below and return it to Student Ministries Department ASAP:

PARENT PERMISSION SLIP
For more information, please contact Jessica Chenery at jchenery@myccc.church.