SEU Fall Registration 2021
EventCampus: Churchwide Event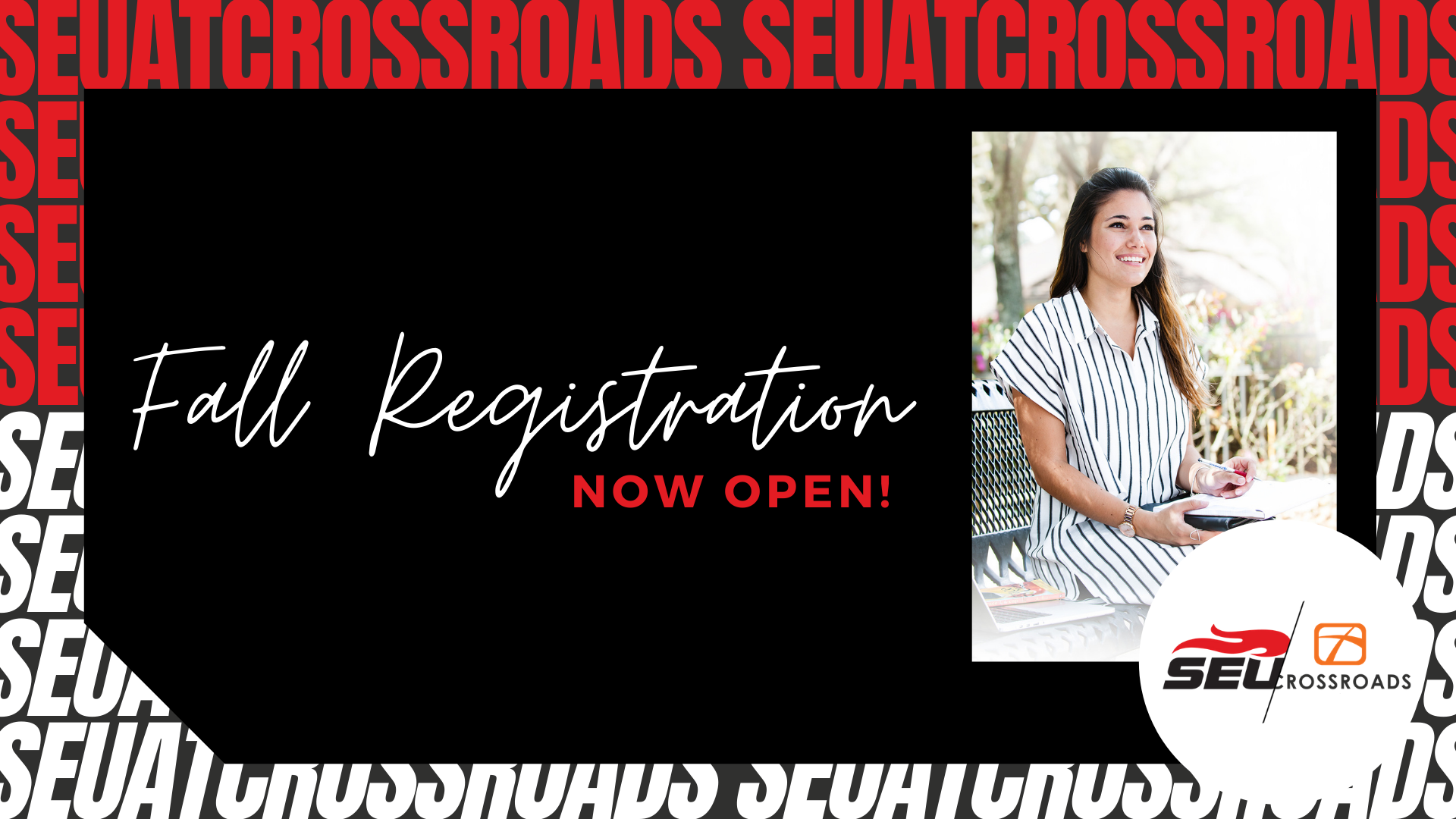 Fall registration is underway and several Crossroads family members have already registered! Join us next semester!
Whether you are called by God to a professional or ministerial role in this life, SEU at Crossroads will prepare and equip you for the task ahead. We believe you have a divine design and that God wants to use your gifts!
The deadline for Fall Registration is August 14, so don't wait! Register today!
For more information, please contact Pastor Ermi at efeleke@myccc.church.