Crossroads Kids Reopening
Campus: , Churchwide Event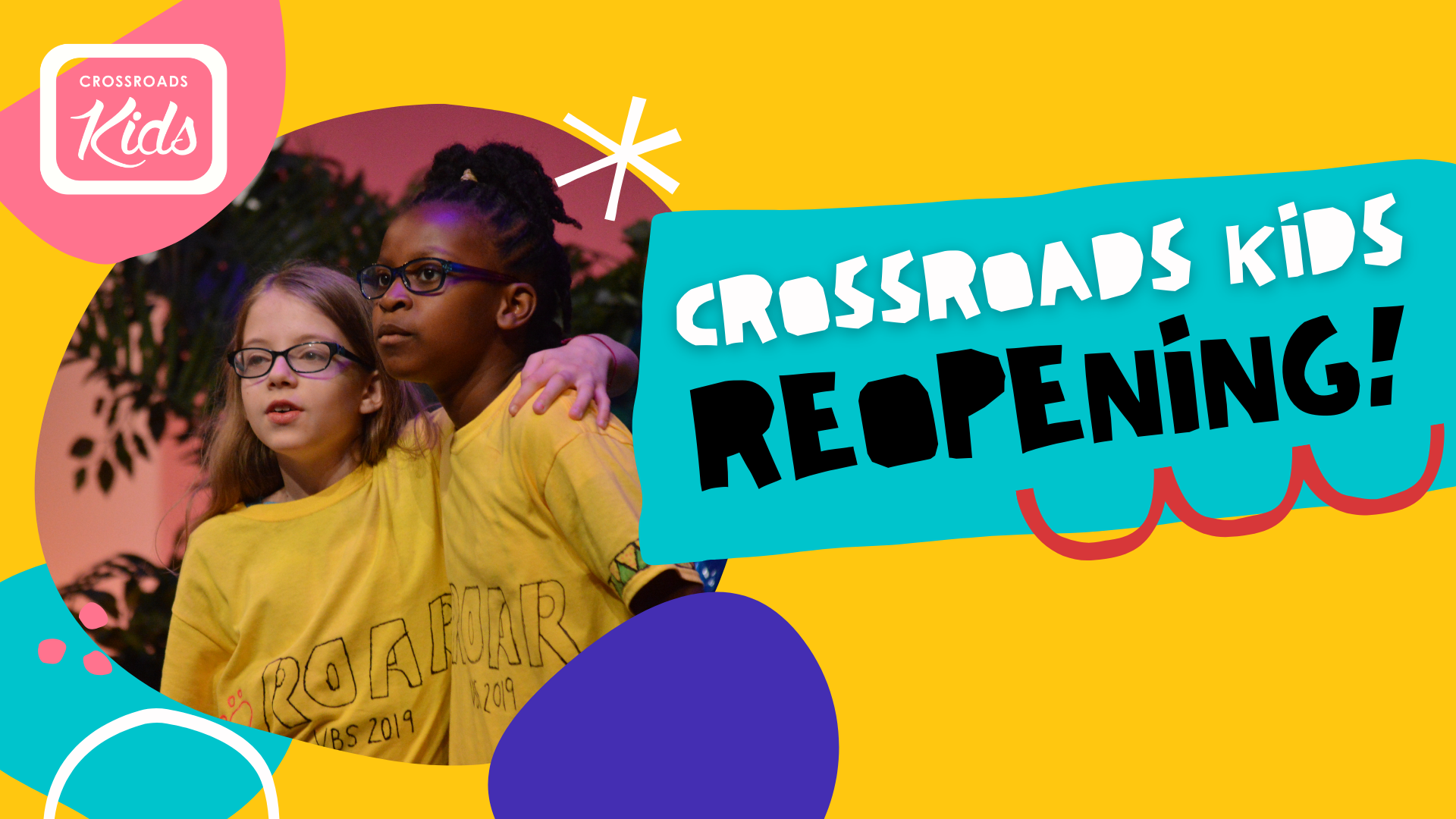 We are excited to announce that Crossroads Kids will be reopening for children's classes (3 years old - 6th grade) on the weekend of March 13 - 14! Use the button below to register your child!
If you're interested in joining our volunteer team, click the button below and sign up to serve!
Safety Protocols
We have implemented many safety protocols listed below and we ask you to help us follow them so we can keep each other safe. We will do our best to follow all these protocols, however we cannot completely eliminate the risk of exposure to COVID-19 that exists in any public place. If your children have high risk factors, consult your doctor before deciding if they should attend.
Well Child Policy
Please keep your child at home and participate in our online worship services if any of the following are true:
1. Anyone in your family currently has or has had any of the following symptoms in the last 14 days: runny nose, cough, fever, sore throat, diarrhea, vomiting, rash, pink eye, or loss of sense of taste and/or smell.
2. Anyone in your family has been exposed in the last 14 days to someone who has COVID-19.
3. Anyone in your family has traveled to any of the states that are currently within the CT travel advisory in the past 14 days.
Masks
Everyone from 3 years and up will wear a mask at all times in the Kid's area.
Social Distancing
We will attempt to maintain a 3-foot distance from each other as much as possible, although that doesn't always happen with children. There will be markers on the floor in the classes to help with this.
Hand Hygiene
Everyone will wash or sanitize their hands prior to entering the Kids' Area.
Food and Drinks
Food and drink will not be served to the children.
Sanitizing
All Children's classrooms and toys will be sanitized between each service.
Registration and Class Size
Class size is limited to facilitate social distancing. Please make sure to register your children prior to coming to church. If you are unable to attend, please cancel your registration so that others may attend. Attendance rosters will be maintained so that we can get in touch with you in the event that we learn someone in a class with your child later tested positive for COVID-19.
For more information, please contact Michaela at mcredit@myccc.church.