Cook With Us | Romania
EventCampus: Virtual Location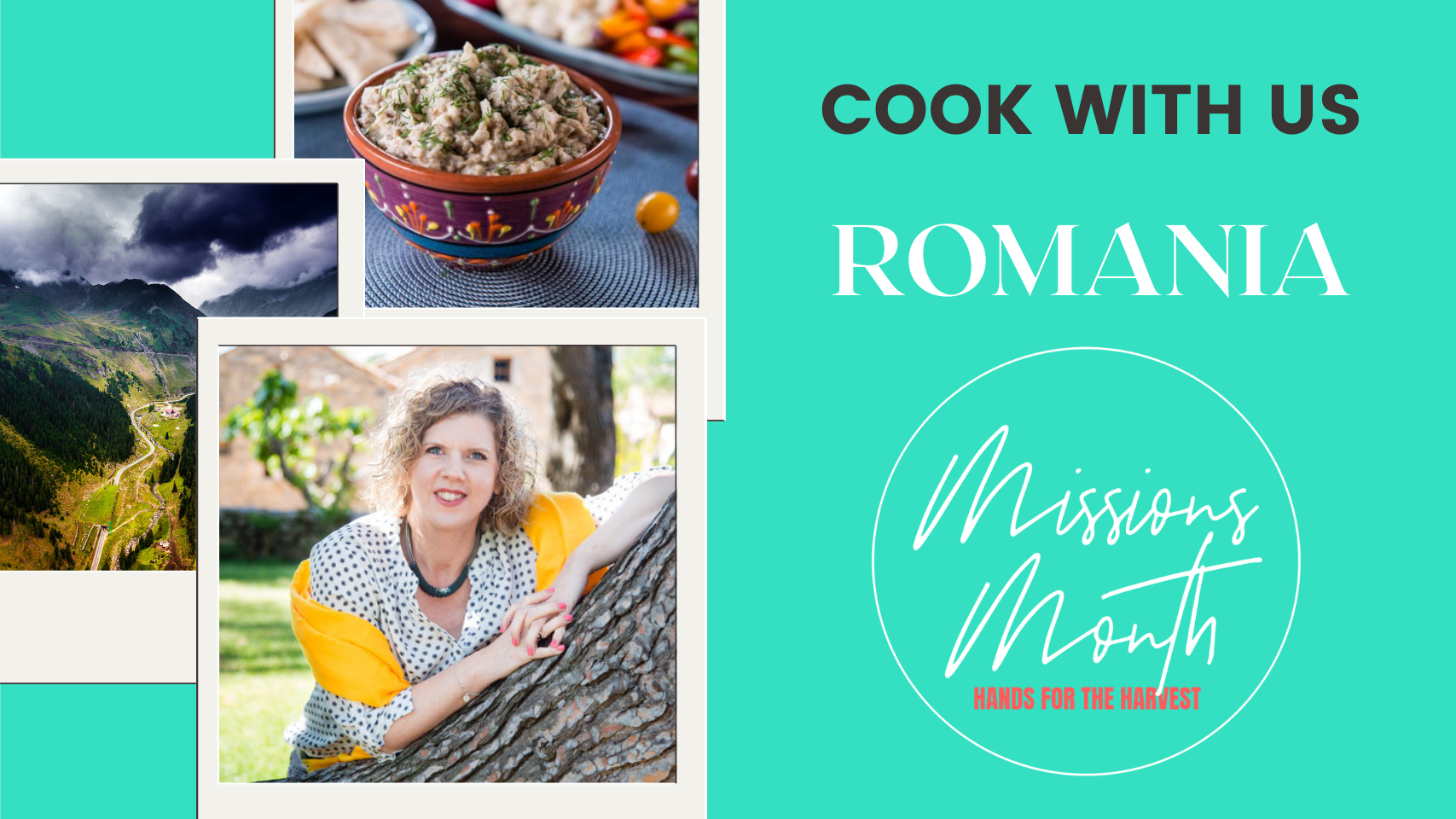 For this year's Missions Month we are doing something fun called "Cook With Us!" You will have three unique opportunities to meet missionaries via Zoom, hear some of their story and calling, and if you'd like - learn how to cook a native dish from their country of service!
Tuesday, January 26 at 7:00pm we will host our last "Cook With Us" segment with an amazing missionary to Romania. Even if you don't want to cook, join us for this opportunity to hear about the incredible work she's doing and to pray with this faithful servant!
Meeting ID: 630 298 6437
Passcode: 11223344

She will be teaching us how to make "Salata de Vinete" which is an eggplant salad. Be sure to get the ingredients ahead of time!
Salata de Vinete (Eggplant Salad)
Ingredients:
2 roasted eggplants drained (can be roasted whole w/skin on gas stove or grill - when soft peel skin and cool in strainer)
1 onion chopped super fine almost like paste
1c mayo* (homemade is best, see recipe below)
Sliced bread for spreading
Sliced tomatoes for garnish
*Homemade Mayo:
1-2 boiled egg yolk
1 raw egg
1/2-1t of mustard
juice of 1/2 lemon
salt
1 cup oil (sunflower is best olive oil would be too strong to taste)
emolsifiy all ingredients until combined to right consistency
Steps:
1. Beat eggplant with a wooden spoon until it becomes paste like. Transfer to bowl.
2. Add chopped onion.
3. Mix in mayo (a little at a time till you get consistency and taste) as salt for taste.
Best if salad is prepared a couple hours before or even the night before. Serve salad by spreading on sliced bread and adding sliced tomatoes.
For more information, please contact Pastor Kendra at kkey@myccc.church.