Cook With Us | Arab Region
EventCampus: Virtual Location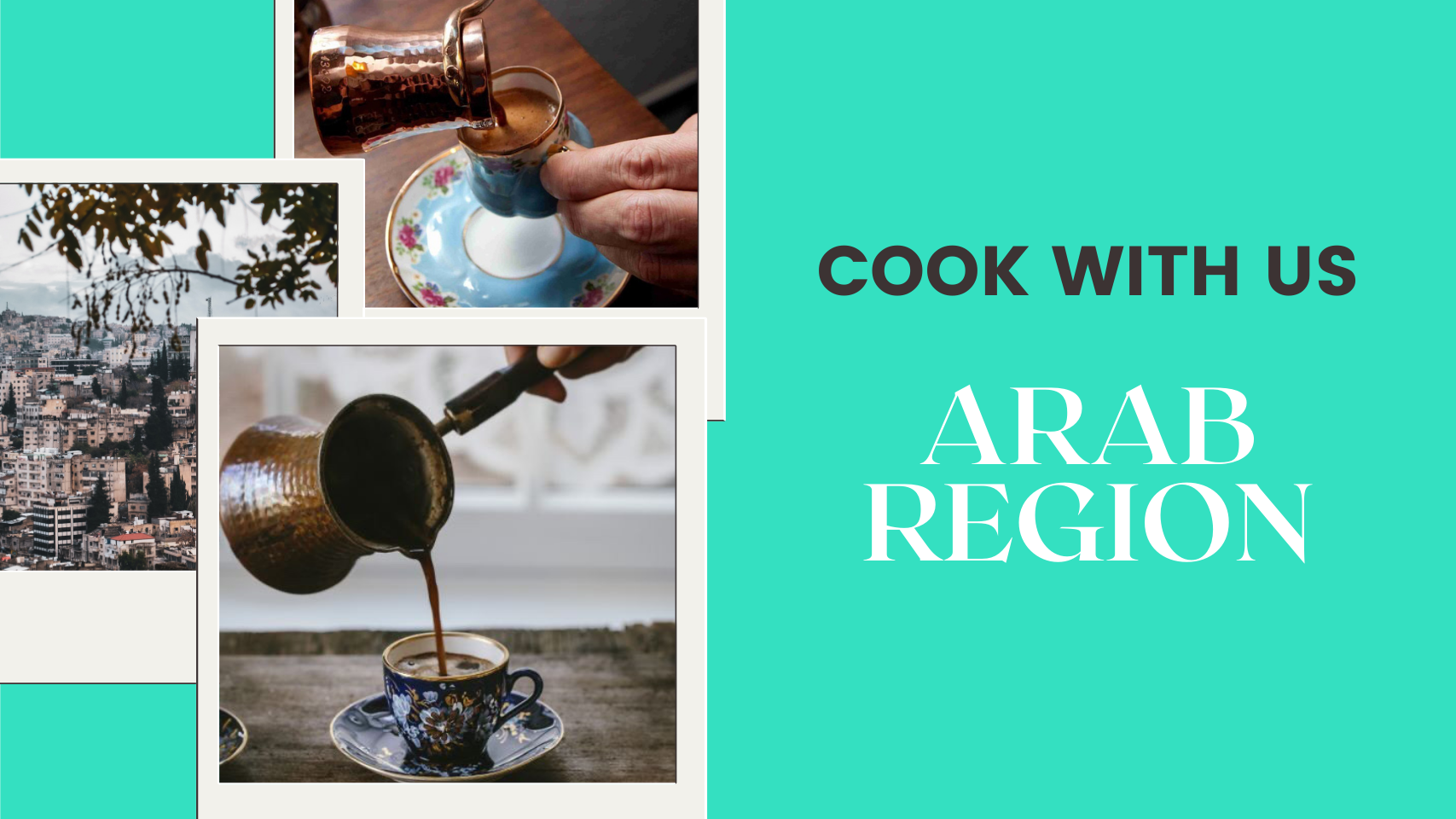 Join us for another "Cook With Us!" segment! You will have three unique opportunities to meet workers from around the world via Zoom, hear some of their story and calling, and if you'd like - learn how to cook a native dish from their country of service!
Wednesday, January 20 at 12:00pm we will host our second "Cook With Us" segment with amazing workers to the Arab region. Even if you don't want to cook, join us for this opportunity to hear about the incredible work they're doing and to pray with this faithful family!
They will be teaching us how to make an Turkish Coffee. Be sure to get the ingredients ahead of time!
Turkish Coffee
Ingredients:
Water
Ground Turkish Coffee (you can use regular coffee beans, but grind it more finely than traditional coffee)
Sugar
Optional Ingredients:
Bikraj - Turkish Coffee Pot
Cardamom
Note: Both a Turkish coffee pot and Turkish coffee can be purchased at a local supermarket like Walmart, Target, Amazon, etc.
Steps:
1. Boil water and sugar in a pot.
2. Once water comes to boil, remove from heat and stir in the coffee.
3. Put pot back on heat.
4. Once coffee comes to boil, immediately remove from heat and serve.
5. OR for a smoother brew, repeat step 4, 2-3 times.
For more information, please contact Kendra at kkey@myccc.church.