Welcome to East Windsor
Crossroads launched our East Windsor Campus in July 2020. It is a growing community of friendly people seeking to serve God and each other. We hope you will join us for our weekend service, Sundays at 10:30!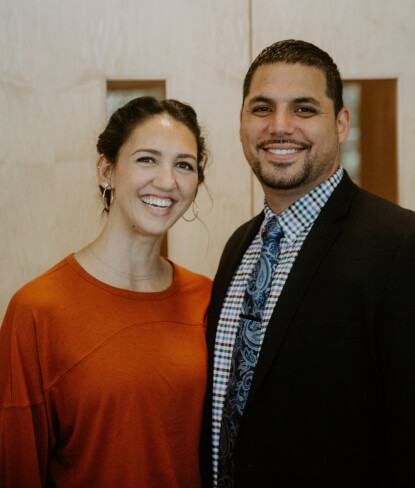 Pastor Stephen & Kellie Rivera
My wife, Kellie, and I grew up at Crossroads and after 3 1/2 of years of serving as Youth Pastors at a church in Southern Connecticut, we had the opportunity to come back to Crossroads in 2019 and work with the team to launch our East Windsor Campus. We love New England and the Dallas Cowboys and have a passion for leadership development and seeing people come to know Christ as their personal savior. We hope you will join us for a Sunday morning service! We'd love to meet you!