Welcome to East Hartford
Our East Hartford campus was our first campus and it was built in 1998. It has been growing ever since! We are a community of people who love God and seek to serve each other. We invite you to join us for a weekend service!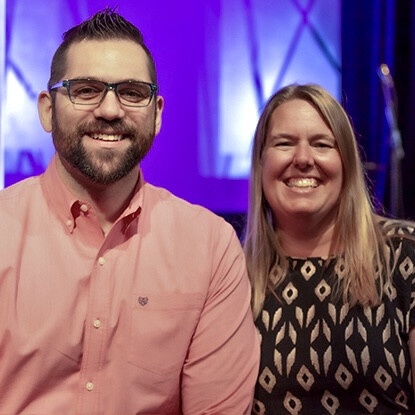 Dr.Luke & Pastor Robbie Jo Monahan
Hey Crossroads! My wife, Robbie Jo, and I have been married since 2004 and have three exciting children; Grace, Luke II, and Liam. We are blessed to have been serving the Crossroads Family for over seven years in various capacities. Robbie Jo is currently our East Hartford Children's Pastor. As the East Hartford Campus Pastor, I am excited to help our congregation grow closer to God and become fully devoted followers of Jesus Christ. I am also passionate about Biblical Education and desire to see every Christian continually grow in their understanding of who Jesus is. We invite you to join the Crossroads family as we work together to CHANGE LIVES FOR ETERNITY!