Welcome to Crossroads Online
Our online campus exists to provide a way for those who are unable to attend in-person services, for whatever reason, to participate in our worship services. This campus also provides an opportunity for visitors to get a glimpse of what Crossroads is all about before deciding to attend. We hope to see you at an in-person service soon or you can join us live Sundays at 9am or 11am by clicking the button below!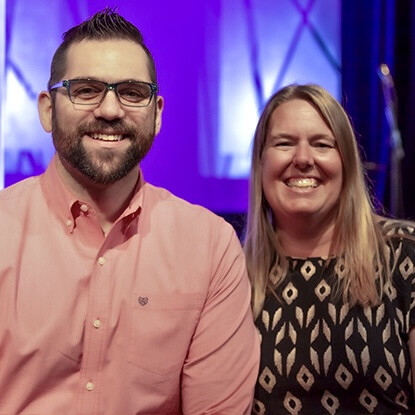 Pastor Luke & RobbieJo Monahan
Hey Crossroads Robbie Jo and I have been married since 2004 and have three exciting children; Grace, Luke II, and Liam. We have been at Crossroads for over seven years. Robbie Jo is our Children's Pastor. As the Online Campus Pastor, I am excited to help our viewers get a peek into what Crossroads does. Also as the Director of Education, I want to see every Christian continually grow in their understanding of who Jesus is. With that background, it should come as no surprise that I love all things nerdy especially playing games.
We'd love to meet you!