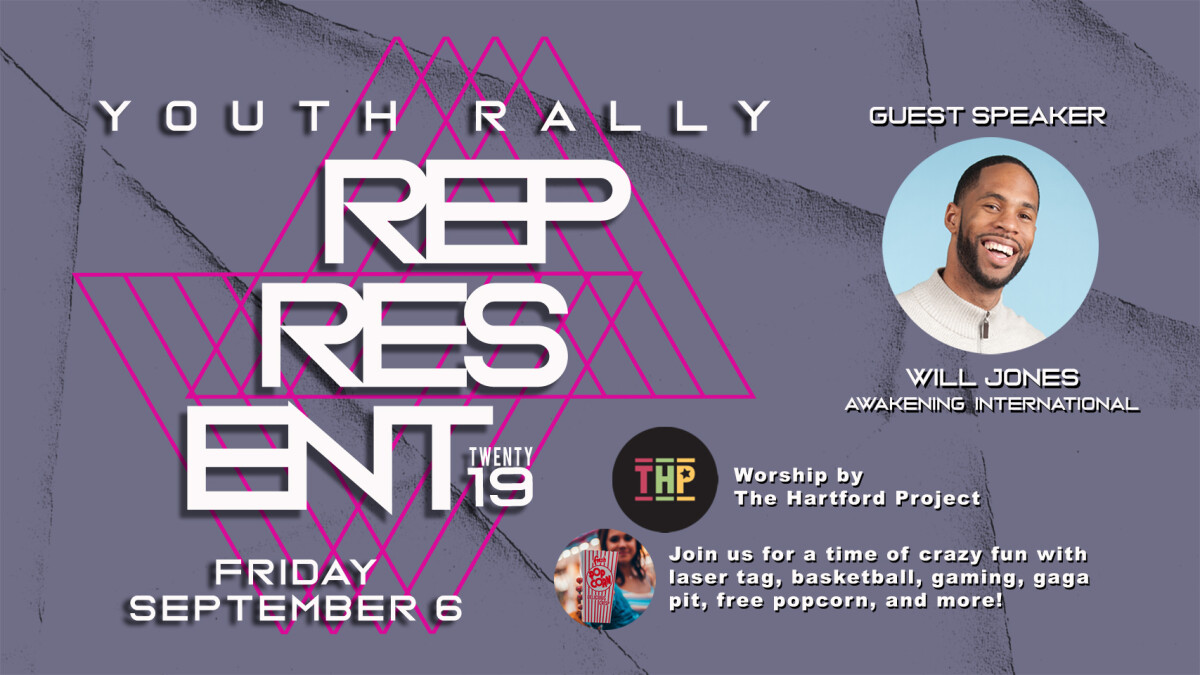 Doors open at 6:00pm with games and fun. Service is 8:00pm - 9:30pm.
Come join us along with several other youth ministries (grades 7-12) across Southern New England as we gather together to prepare our youth for the new school year, challenging them to REPRESENT Christ in all areas of their life. Guest speaker Will Jones will bring a dynamic and encouraging message and The Hartford Project worship team will be leading us in a passionate time of worship. At this FREE event there will be laser tag, basket ball, gaga pit, free popcorn, giveaways, and more! Let's kick off the Fall as one united body of leaders and teens ready to represent!
If you're a youth pastor or leader that would like to bring your youth, please click the button below to register your group. You'll receive two free t-shirts if you preregister your group.
For more information, please contact Stephanie Baez at .