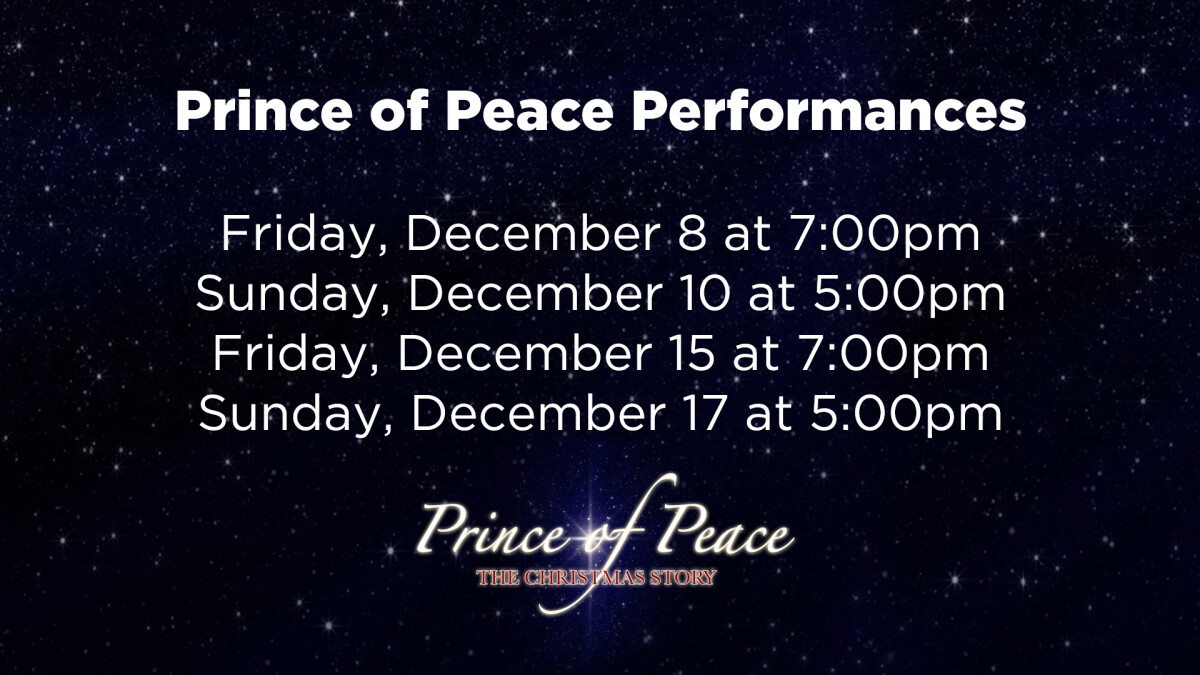 This is a brand new one act Christmas musical by Brent Grosvenor. Similar to The Passion of the King and Pillars of Fire, this show takes us back to the first century on another epic journey into the birth of Christ and the world as it was then. This telling of the Christmas story will be relevant and rich, giving us the backstory and context of the coming of the Messiah. All this is done using primarily traditional Christmas songs we are all familiar with.
Performance Dates
Friday, December 8 at 7:00pm (Spanish translation available)
Sunday, December 10 at 5:00pm (Spanish translation and deaf interpretation available)
Friday, December 15 at 7:00pm
Sunday, December 17 at 5:00pm

Come See the Show
All tickets for performances are $10.00 and can be purchased below, or in the Crossroads atrium beginning November 11.
Join the Volunteer Team
We'd love for you to join us in making this event happen. There are many areas you can serve this Christmas season to change a life for eternity!